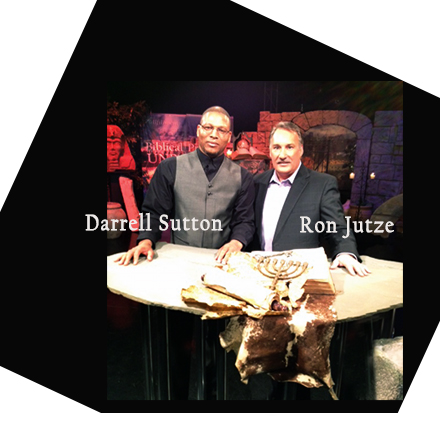 View "Bible Prophecy Unraveled"
on World Harvest Television
Thursdays @8am EST
Channel 367 on Direct TV
Hilton Sutton World Ministries- The Next Generation
"Bible Prophecy Unraveled" Package Specials
With every package special ordered, we will include a FREE copy of
"The AntiChrist" by Dr. Hilton Sutton.
Includes the book B004 "Discovering Ancient Prophecies" by Dr. Sutton
CD0200 "Understanding Bible Prophecy" by Dr. Sutton
RJCD0501 "Birth Pains" by Ron Jutze
DSCD0102 "Bible Prophecy in Perspective" by Darrell Sutton
Includes CD0103 "Middle East on Fire" by Darrell Sutton
CD0215 "Spiritual Formation" by Ron Jutze
CD0410 "Divine Restoration" by Dr. Sutton
Study in the Book of Daniel- $65
CD0901 and Syllabus
F

or more product and resources,

visit our store

.
SUPPORT
Our Mission Is Clear. The prophecies of scripture are rapidly being fulfilled in the earth today. The times in which we live demand clear voices who deliver a "last days" message designed to equip the glorious church to advance the Kingdom of God in the earth before Jesus appears. HSWM endeavors to fulfill this task by continuing to proclaim the time of the end with grace and power, not doom and gloom.
Join us as we, together, serve this generation and prepare the next. Click the "DONATE" button to the left to become a part of what God is doing in these last days.