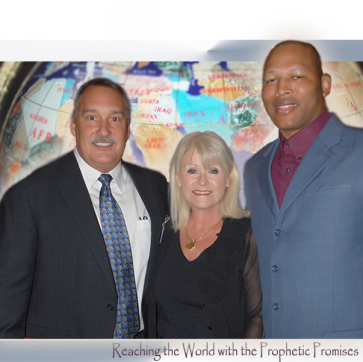 We, the ministry team at Hilton Sutton World Ministries, believe God's increasing best for you and your family in 2013. May the long-awaited dreams of your heart and great strength to fulfill them be yours.
Ron Jutze, Terri Sutton-Corbello, Darrell Sutton, and Linda Marrone
The Book of Revelation Revealed
by Hilton Sutton, Th.D.
Dr. Hilton Sutton's verse by verse book
The Book of Revelation Revealed
can now be purchased online
for your Kindle Reader.
Click on the link above to purchase your eBook through Amazon.com today!
If you do not have a Kindle, you can download Kindle for PC by clicking here . Then purchase and read The Book of Revelation Revealed via your computer.
NOW! Two great ways to enjoy Dr. Hilton Sutton's masterful presentation of the book of Revelation, verse by verse.
"The Book of Revelation Revealed"
F

or more product and resources,

visit our store

.
SUPPORT
Our Mission Is Clear. The prophecies of scripture are rapidly being fulfilled in the earth today. The times in which we live demand clear voices who deliver a "last days" message designed to equip the glorious church to advance the Kingdom of God in the earth before Jesus appears. HSWM endeavors to fulfill this task by continuing to proclaim the time of the end with grace and power, not doom and gloom.
Join us as we, together, serve this generation and prepare the next. Click the "DONATE" button to the left to become a part of what God is doing in these last days.